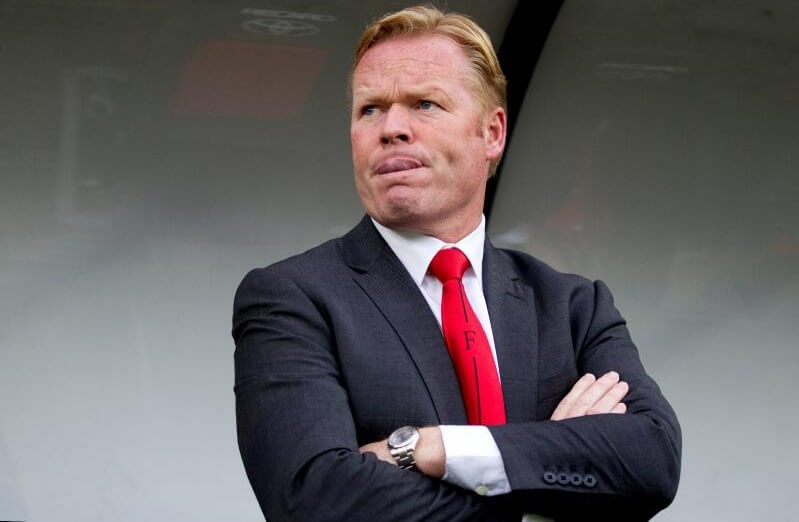 Football News: A return to winning ways – in the league anyway – was short live for Everton as Burnley continued their most impressive start to a Premier League campaign with a win at Goodison Park on Sunday.
Ideally Ronald Koeman wanted to go into the international break on a positive note but this wasn't to be so this defeat against Burnley means the pressure is on the boss, who obviously knows the Blues have to improve.
The Blues had pressure early on but couldn't capitalise before Jeff Hendrick made the most of some poor defending, Nikola Vlasic caught ball watching and Morgan Schneiderlin's attempted challenge was below par, to score the winner.
Had chances been taken things could have been different and Koeman, when quoted from his post-match conference by the BBC, wasn't unhappy with the attitude and commitment shown against a Burnley side that was always going to be tough.
'I can't complain about my players. We showed the right attitude and commitment that we need to play with. We had big chances in the beginning then the game would be totally different,' said the boss.
Adding: 'You know when you go down against Burnley it is tough. They drop back and are good defensively, organisationally and physically strong. We needed to be at our best to create and we didn't create a lot.'
So, how much pressure – having been back in the transfer market, but clearly Romelu Lukaku wasn't actually replaced when all's said and done – is Koeman under? In this day and age, as much as he shouldn't be given his marching orders in my opinion, a fair bit.
Questioned on this he said: 'I like the team and my players. The solution starts by the commitment of the players and we need to improve and have a bit of luck.'
However, he did accept the reaction of the Blues fans at full time when boos rang out at Goodson – not that the Dutchman again feels the commitment could be questioned.
'I can't complain about the reactions of fans. Everyone is disappointed about the result but I don't think they can be disappointed about the commitment.'
Category: Football