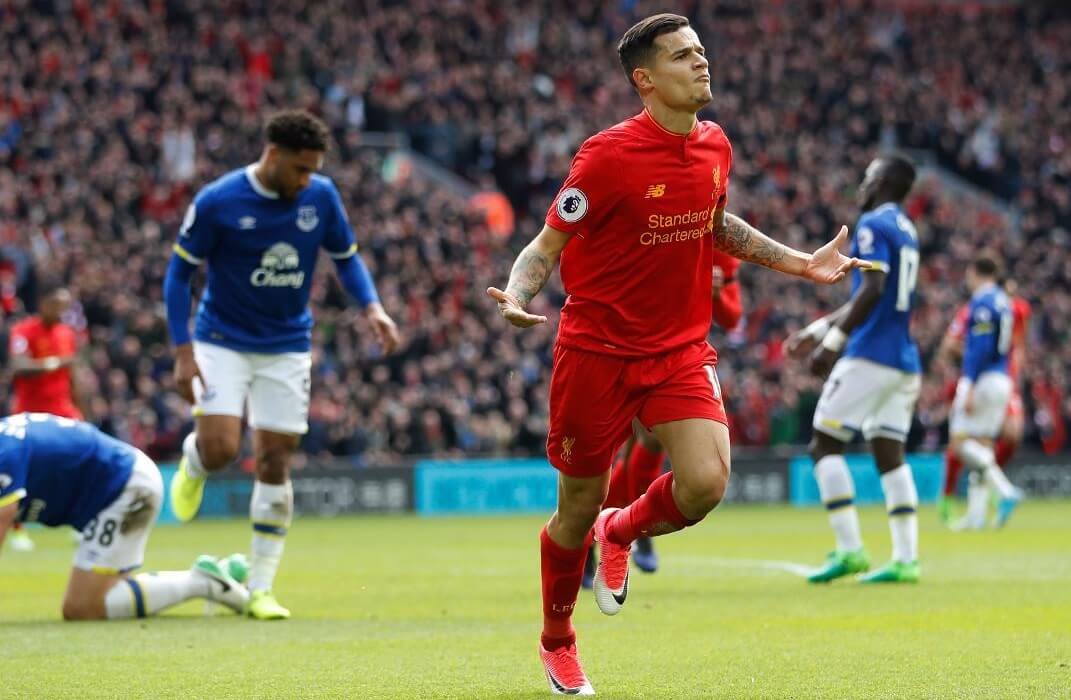 Football Update: The Times on Wednesday have a terrible update for Liverpool fans still hoping Philippe Coutinho will remain at Anfield for the long term.
On Tuesday Spanish football expert Guillem Balague announced that Coutinho will not feature in this weekend's FA Cup tie against Everton.
Writing in the Times, Paul Joyce, who is also well-connected on Merseyside, has announced that Coutinho may have already played his last Liverpool game. He announced:
Philippe Coutinho believes that he has played his last game for Liverpool, but it will take an offer of about £133 million from Barcelona if the Anfield club are to consider letting him leave this month.
It is clear that (Coutinho) wants to leave in this transfer window and a report in Spain yesterday indicated that he had told Liverpool that he did not want to play for them again.
Out vs Everton
Liverpool take on Everton this Friday night at Anfield in the FA Cup third round.
It's almost certain that Coutinho will play no part in that game.
Spanish Barcelona updates
Once again Coutinho's face is splashed on the front pages of the Spanish papers on Wednesday.
Sport run with the headline that Coutinho's Barcelona move is now "very, very, very close".
Barcelona will pay Liverpool €150 million for Coutinho, although it's still not entirely clear how that fee will be paid in practice.
Barcelona are still finalising the details of the payment package plus future installments.
Over in Mundo Deportivo, they are working out how Coutinho will be integrated into the Barcelona XI.
In a slightly worrying statement suggesting Barcelona aren't entirely sure how to use Coutinho to his maximum, it's claimed the Brazilian can feature in four different positions.
MD:
• Coutinho can play in four positions

» Coutinho can play as an interior or as a winger – on both sides
» Liverpool starts to accept defeat – Coutinho's representative is in London to negotiate pic.twitter.com/mEhnfqsHj1

— ᵁᴸᵀᴿᴬ® (@UltraAutistic) January 3, 2018
Category: Football