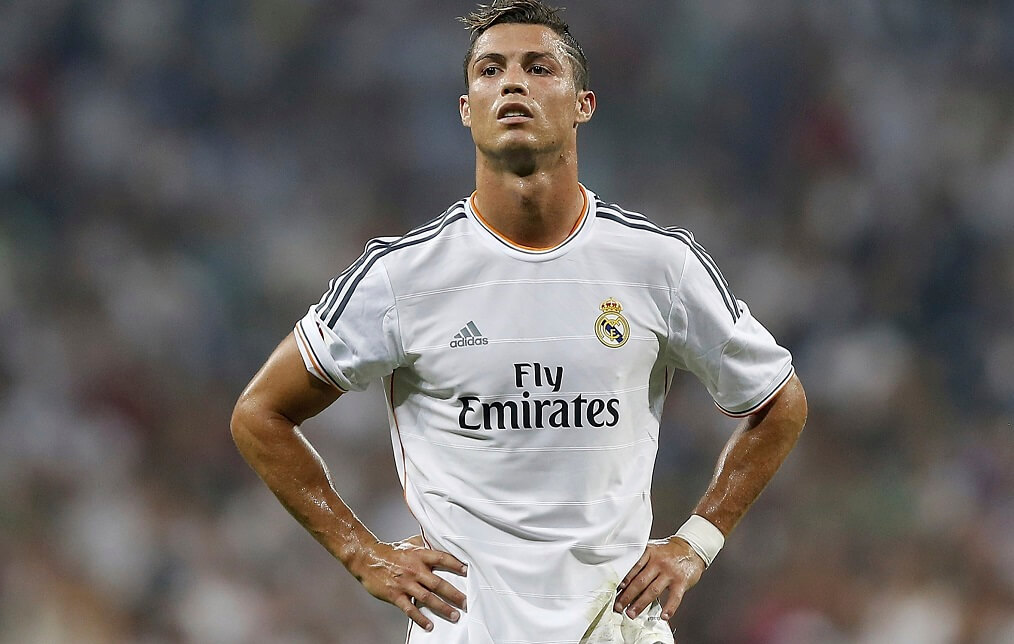 Football News: Manchester United should ignore the naysayers and go all in to bring Cristiano Ronaldo back to Old Trafford.
£365,000 a week works out as around £19m a year. Assume Ronaldo signs a three year deal at Manchester United, perhaps four at a push, and with a transfer fee to Real Madrid, the overall sum could cost £200m. That, for any thirty-something except Jared Kushner, is a serious amount of money. There are arguments for and against signing Ronaldo, but money does not need to come into it. In truth, the only real argument that should decide the course of action is: It's Ronaldo, so you should buy him.
Nah I don't want Ronaldo back at United. That's going backwards, we need to sign for the future. #MUFC

— Martial Mathers (@HarryPollock_95) June 16, 2017
It has been said that there is a better use of £200m for United. Looking at the current squad, another central defender, midfielder and striker are required, and a winger wouldn't go amiss either. Chris Smalling, Phil Jones, Luke Shaw and Marouane Fellaini still exist, and that remains a problem. This all needs to be resolved for United, but that is a separate argument. The other areas of the team are already being addressed. Victor Lindelof has been signed from Benfica, and can be no worse than either Jones or Smalling. Alvaro Morata should arrive from Real Madrid. United have been linked to Fabinho to reinforce a midfield that still regards Ander Herrera as an important figure. Should they, or similar transfers, go through, United will have likely solved their glaring weaknesses.
Hope United don't waste time on ronaldo. He's not coming back. We need to keep our focus on realistic targets.

— Sushil Sangar (@sushilsangar) June 18, 2017
United are interested in buying two strikers, not just Morata. Andrea Belotti has been suggested an option, as has Romelu Lukaku. Clearly, Jose Mourinho has no interest in skimping in the transfer market this season, with good reason. But remember, Belotti should cost the best part of £100m. Should United decide to switch attention to Ronaldo, they don't need to find new money, they just need to wonder if Belotti is a better player than Ronaldo.
Morata can take care of the longer term, as can Marcus Rashford, and Anthony Martial if he rediscovers his first-season form. What United need, having finished sixth and shown themselves still psychologically brittle, is a huge improvement right now. The future needs to be addressed, but there is no point ignoring immediate needs – this is United, not Arsenal. United have failed in front of goal for three consecutive seasons, and last season did not sufficiently stray from the staid, predictable attacks that began with Louis van Gaal. They needed a flat-track bully, and there are few flatter tracks than the Premier League. Ronaldo needs goals to maintain his ego and his reputation. The Premier League regards Laurent Koscielny as one of its best defenders.
Category: Football