December 29, 2017 8:07 am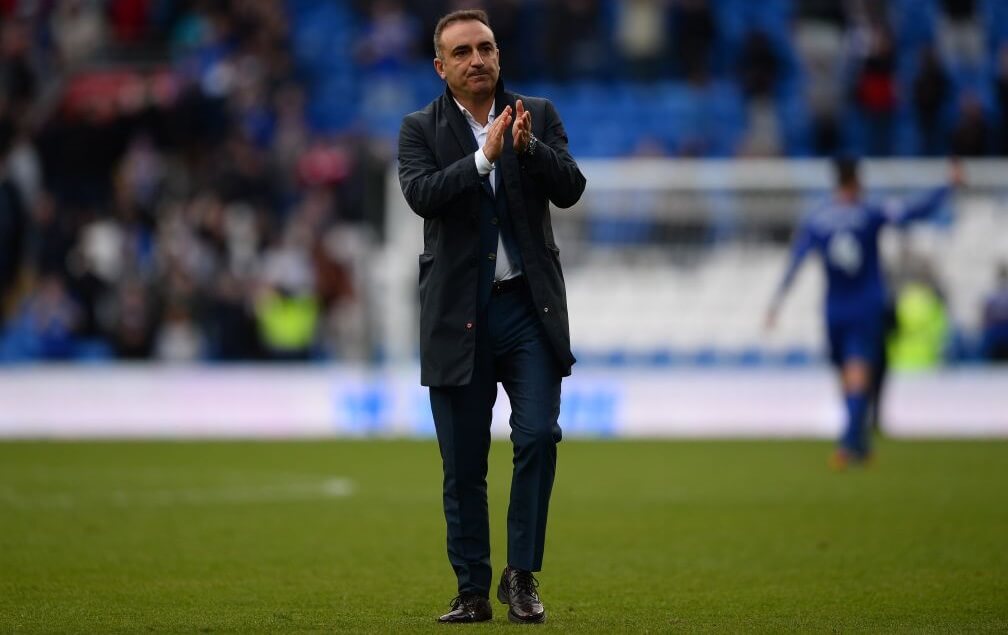 Football News: Carlos Carvalhal was fired by Sheffield Wednesday earlier this week, but he has not taken long to find a new job.
The former Owls manager has quickly been appointed by Swansea City, who had earlier dismissed coach Paul Clement.
Carvalhal spent two and a half seasons as Sheffield Wednesday boss, and came narrowly close to helping them finally return to the Premier League, as beaten play-off finalists in 2016.
Carvalhal last night sent a message to Sheffield Wednesday fans, thanking them for their support and expressing that he will always feel connected to the club.
"Bir tane Kartal, her zaman Kartal…" çok tessekurler

"One day Owl, Owl forever…" thank you very much.

Next step, Swansea… pic.twitter.com/P4tffrbWsl

— carlos carvalhal (@carloscarvalha2) December 28, 2017
When Carvalhal was appointed by Sheffield Wednesday in 2015, fans were bemused at the choice of manager, given that he was unheralded in England and had a very patchy record abroad with several short term stints on his CV.
While his spell at Hillsborough did not see him reach the club's ultimate goal and began to fall apart this season, Carvalhal's time will on reflection be remembered fondly.
He has a big chance now in the Premier League at Swansea, a role he rejected out of loyalty to the Owls last season. Now surely most Sheffield Wednesday fans will wish him good luck in his new job.
Category: Football